LAMPS

Lamps in the Valencia Waffle Pattern. No books make any reference to their existence yet here they are in all their glory!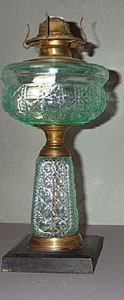 Apple Green Font with Apple Green Valencia Waffle base.

Many thanks to Dori Miles for letting me have this one.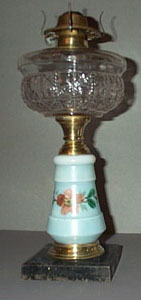 Clear Font with painted Milk Glass Base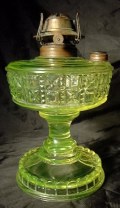 Canary Yellow ( Vaseline) Lamp with Block and Star Pattern font.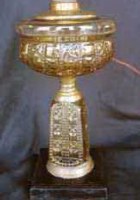 Newly found this Amber Valencia Waffle Lamp.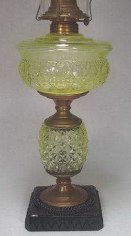 The latest find has a font with the hexagon

portion of the pattern and a fine black glass base.

VVVVVVVVVVVVVVVVV