Welcome to The Iris Patch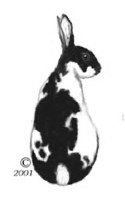 Original art please do not copy
Here at the Iris Patch we bred Mini Rex from 1986 until 2011. In June of 2011 the last of the rabbits moved on to new homes. At this time we have no plans to return to breeding rabbits.
We strive to produce top quality Mini Rex Rabbits, and our show record reflects this ideal. Since the first official showing of the breed in 1989, we have won numerous Best of Variety or Best Opposite sex of Variety and Fur classes at ARBA Conventions and National Mini Rex Specialty shows. In addition to BOV and BOSV we have won BOB with a Blue Doe in 1991 at the ARBA Convention in Pomona California and in 2001 we won BOS Mini Rex with a Blue Junior Buck. You can read more about "Brimstone " on "The Boys" page.
2008 We can add a National Mini Rex BOB to the list The reinging Queen is " Iris Patch Can't Touch This"
All of these awards have been won with animals bred and raised by us. Wefelt that it was important when showing at a National level show to show our best and to only show animals bred by us. Our reputation had been built on these homebreds and to do otherwise was against our ethics.
In 1990 we took on the process of presenting the Chocolate Mini Rex after Virginia Minden failed to get them passed at the 1989 Convention. If anyone thinks the process is easy and will pay for it self... you have a lot to learn. We worked hard to make sure that each animal presented was well within the standard and free of DQs. The result was the Chocolate Mini Rex completed the process in three consecutive years. The third presentation in 1992 was considered by the ARBA Standards committee to be one of the best presentations made by any breed at the time. The junior doe from that presentation was sold in the NMRRC club's 24 Karat Auction for the record amount of $ 900.
( The record still stands at $900). My share of that did not begin cover the cost of entries and airfare for the Chocolates during the three presentations. If you are considering trying to make a presentation of a new variety feel free to contact me, I will try to help you get started on the right track.
Two of our entries from the 1995 ARBA Convention were selected to represent their Variety for the National Mini Rex Rabbit club's poster. Dee Dee was our White Fur class winner and Joe Cool our consignment to the National Mini Rex Rabbit Club's 24 K Auction and second place Castor Sr Buck. If you would like to obtain one of these posters contact the National Mini Rex Rabbit Club Storekeeper; Margaret Potter at
mlouise1@aol.com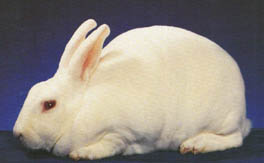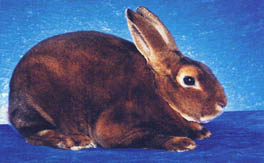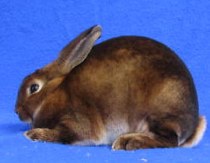 Grand Champion Iris Patch Dee Dee Grand Champion Iris Patch Joe Cool 2006 Iris Patch You'r So Vain
My how the breed has improved since 1995!!!! not part of the poster
Enjoy your visit to our site there are many pages to explore. Don't miss the links page, there are some great and different links to be found there.
visitors since 10/29/01