Mini Rex Memories

We capture our memories in many ways

One Very happy Jan Cofelt and her Blue Eyed White Mini Rex!!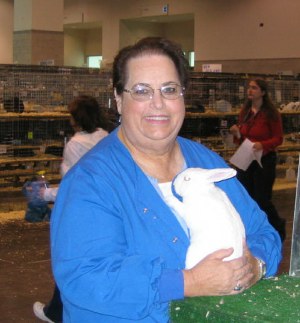 Congratulations for a job well done.
2003 saw the return of Eric Brennen So good to see him back into rabbits.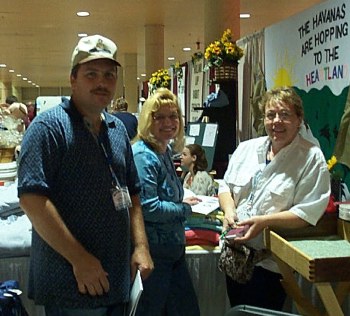 Eric Brennen, Doreen Schultz and Linda Thompson
This shows why you should be careful of what you say that you will do if you win!
Janis Fossati said "Pigs will fly before I ever win BOV White"
" If I do I will wear my PJ's to the Banquet!"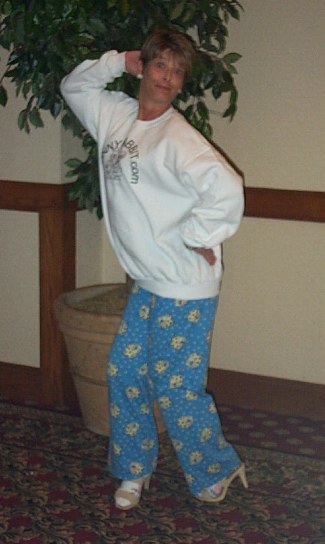 Guess who won BOV White at the 2003 Convention!
The 2002 Mini Rex Club Banquet provided us with insight into the minds of a few.
A view of happier times, what happened?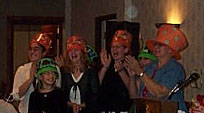 Frightening isn't it?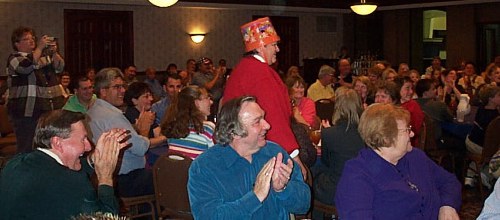 I could not attend the 2002 National Mini Rex Show so Wade Burkhalter took these great shots of Janis Key Fossati. There is a neat story behind these. Why else would a grown woman be brought to tears over a little bag of Red Dirt.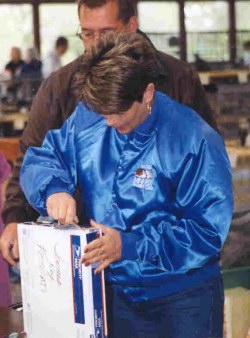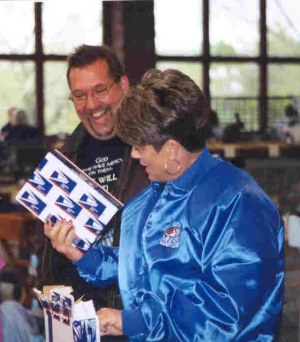 Janis examines the little package I sent.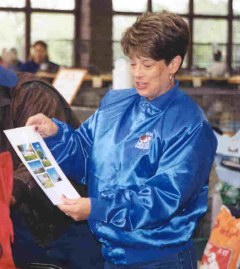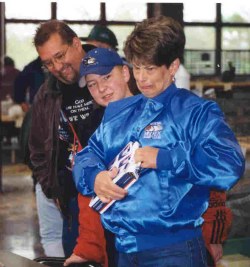 Showing off the photographs Janis is crying and trying get the little box open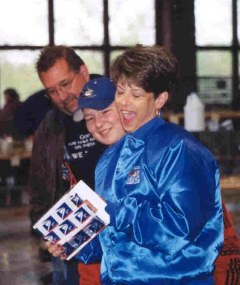 Surprise! It real "Terra Rubra "
The story is after seeing the introduction to my web page she saw that I lived close to her family ancestral home; Terra Rubra. Yes Janis is a bonified decendent of Francis Scott Key! Here are a few of those photographs that I took two days before Nationals. Terra Rubra is one of the few places in the US where it is mandated by Congress that the flag fly 24 hours a day.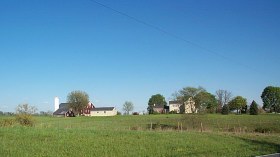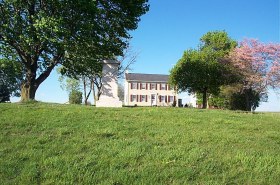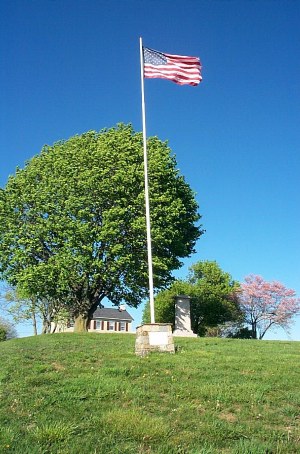 This group was taken for the 1988 ARBA Convention in Madison Wisconsin. The theme that year was "Vacation Wonderland" and the Mini Rex came prepared!
Shopping at the Pumpkin Farm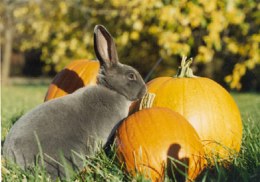 Do you like this little one? Oh this one is perfect!
Camping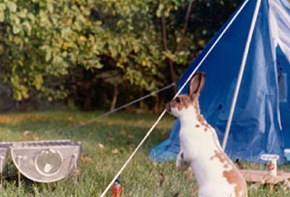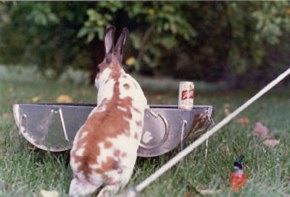 Something smells GOOD!! Let me see if the Veggie-bergers are ready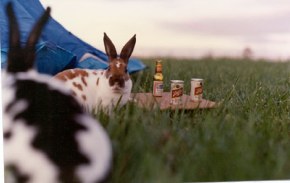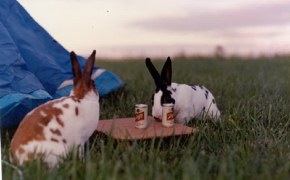 No Kidding, thats amazing? Lets see you had two...
Trooper the Broken Tort was a top winning show rabbit back in 1988 under working standard, my how far we have come.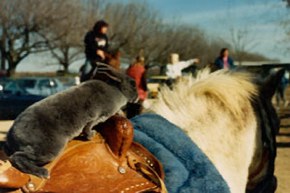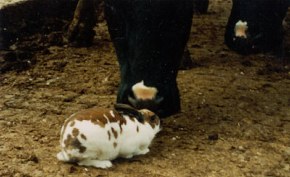 Stella ready for the lead line class " Kiss"
Riding at a Horse show Trooper visiting the Dairy.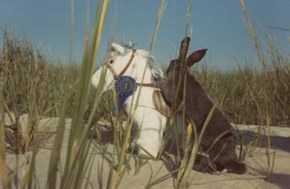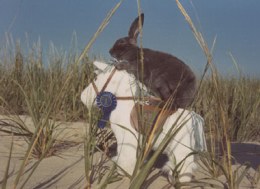 These fake horses are not as much fun as the real thing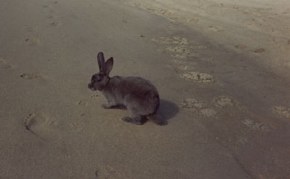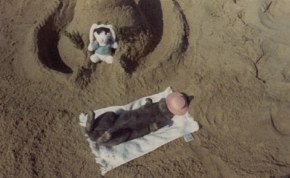 A quiet walk on the beach Siesta on the beach
Gads the ears we had waaaay back in 1988!!!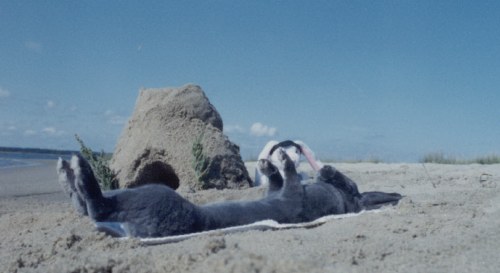 Life on the Beach.
This was by far the most popular shot that I took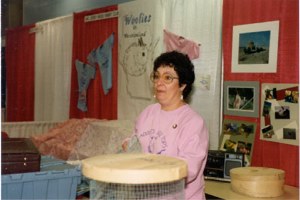 Monna Berryhill the originator of the MINI REX RABBIT
at the 1988 Mini Rex booth.
The Tension mounts!!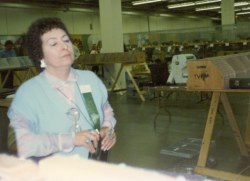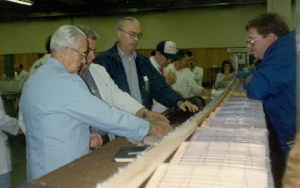 Monna watches The Committee looks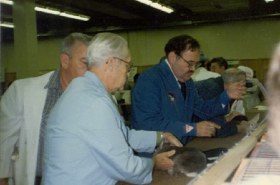 The Committee continues to look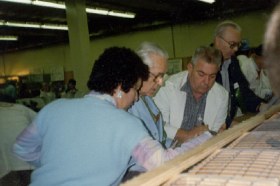 Monna explains.
Now we take a look back at some of the original Mini Rex people.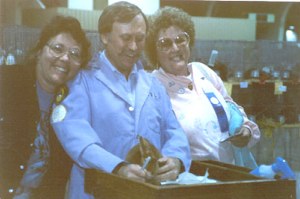 Linda Thompson Sponsor for Tortoise and Tri Color
Bill Turner sponsor for the Red
Judy Ball sponsor for Lilac
Photo taken in 1992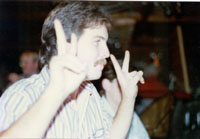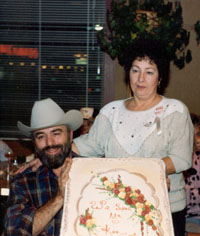 Eric Brennen sponsor for the Ken and Mona Berryhill
Black variety 1992 Photo 1990 Photo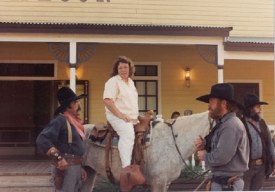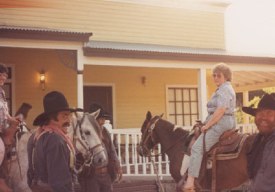 We had some great entertainment at the 1991 National Mini Rex show in Fort Worth Texas!!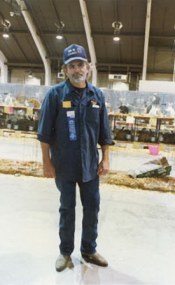 Bob McBee " trouble " our biggest supporter and long time friend.
1992 photo.
The Angora
9th place SR Buck 1996 ARBA Convention Peoria. I saw this guy during the judging of the Senior buck class, imagine my surprise to find that he was mine. I never bothered to look at markings!
I'll put more up as I find the photos.
San Diego 2001
The banquet
We did a lot of Laughing!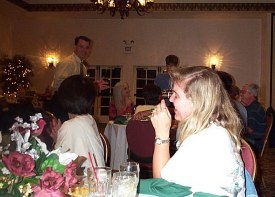 Candids at the booth
Poor Karen ...We were not picking on her, honest!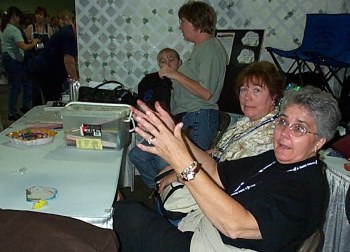 " and then the rabbit jumped" Karen explaining how the "dead" rabbit came to life.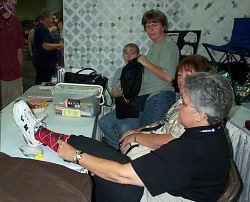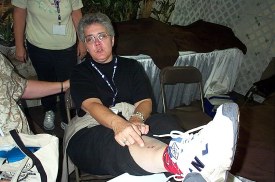 " these are Argyle socks" "see this is what happens when you
fall over someone's carriers"
A trip to the Beach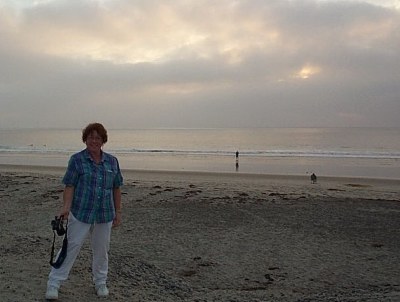 Linda Thompson at the beach.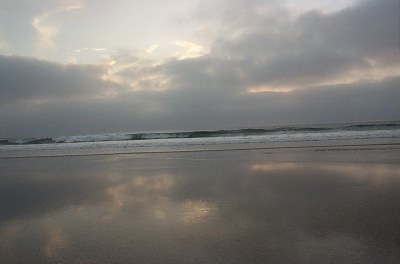 Sunset reflected in the wet sand and surf.
See more of the beach on Photography page.
Some of those who were there to see the Mini Rex start and have now passed on. Their memory lives on.
Feb 29, 1948 -May 4, 2010
We lost one of the Mini Rex cornerstones. An international wildlife artist, beloved by all who knew her Linda Thompson will be long remembered for her unselfish giving of her time, her expertise , her art and her friendship.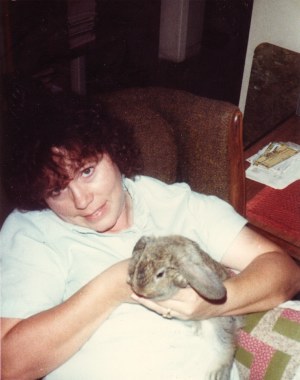 Linda with her first rabbit in 1984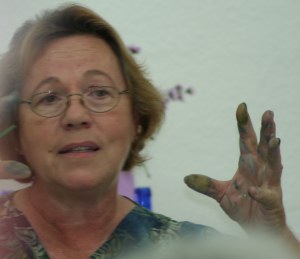 Linda giving a painting demonstration in 2008 One of many trips to the beach.
Good bye my friend I miss you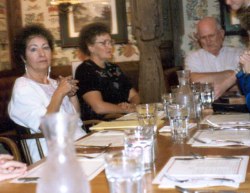 Mona, Glenna Gibson, and the late Walter Gibson. Walter ( Punkin' Head) was the second President of the NMRRC in the mid 1990's until his death.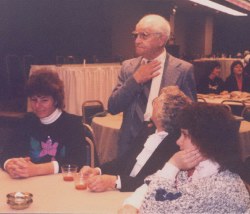 Linda Hipple, the late Dick Boynton, Alice Carbonneau and the late Ellen Roche . Dick and Alice were pioneer Rex breeders who took on Mini Rex in the early years of the breed. Dick had already given up his beloved Rex because they had become too much for him at age 80. He found that with the Mini Rex he "could still have his Rex" and continued to raise Mini Rex for another 5 or 6 years. . Dick left us in November of 2001 at 92 years of age. Ellen was lost in April 2001 .
August 6 2002 Long time breeder , judge and friend Harry Boots III ( Papa Boots)
September 29, 2003 Mitch Highfill of Texas.
His Blue Hill Mini Rex were the foundation to may Texas and Oklahome breeders. .
Mitch helped make that 1991 National Mini Rex show in Texas an event to remember.
10/6/05 Road Pizza the little rescue poodle who traveled with me for nearly 10 years.
4/16/06 Gloria Middleton one of the first three official Mini Rex breeders.
November 28, 2006 Bob Hill " Mr Otter" Bob was the originator of the Otter Rex in 1987 and joined the Mini Rex ranks shortly after.
One of our early Youth members Ellen Roche, so full of fun and laughter.
We enjoyed knowing her.
Ellen grew up and went into Medical research at Johns Hopkins Hospital. In 2001 she volunteered for an Asthma study at Hopkins, a study that went terribly wrong.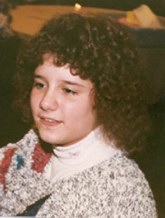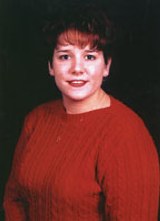 Ellen 1990 2001 file photo.
visitors since 10/29/01
XXXXXXXXXXXXXXXXXXXXXXXXXXXXXXXXXXXXXXXXXXXXXXXXXXXXXXXXXXXXXXXXXXXXXXXXXxxxxxxxxx